The 15 diseases of the Eurocrats
Victoire Baeyaert
Euroland
---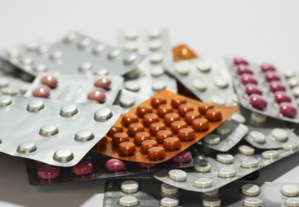 It takes the training of a Jesuit to be able to creatively head the roman curia, which is, to my knowledge, the oldest organization of our western society. Francis' Christmas speech, which he used to publicly describe the 15 most obvious sins of the roman curia[[1]]url:#_ftn1 , was certainly well received by those whose families have been suffering from sins of other members of this organization, which in the last centuries was one of the dominant powers of Europe. Like my grandfather directly after the war, when the Nazis had lost their power and the roman church stepped in, had to battle off false accusations of the local priest, who tried to put his own Nazi-crimes on him. My grandfather only escaped major punishment, because the support of the locals pressured the catholic officials in Freiburg to force the priest to revoke his accusations.
Now, only 70 years after these incidents, the catholic priests have lost nearly all their former power in Europe and only their worldly counterparts are left to deal with. Historically priests and politicians developed as middle-men between the common people and higher powers. European kings and emperors derived their absolute power directly from God and only in the last decades their small representatives lost their status of being small goods. But the institutions and norms of our legal system are still shaped through this model. Like Daniela Dahn in her book "We are the state"[[2]]url:#_ftn2 rightly points out that the main principle of our legal system are still the roman law. So the German constitution talks about "common property", but in the actual laws this is just private property of the state (and thus of its "servants").
This de-deification of the political caste and the lack of our political model to reflect the development we are in, is one of the reasons for the political crisis we are in.
Today in Europe the most powerful part of the political system is based in Brussels and due to the lack of democracy and the separateness of the European political elites form the European citizens it has developed many traits of the Roman curia. Also legally there are some similarities. The Curia forms its own state, the Vatican state, and is thus to a certain extend protected from Italian legal prosecution, and the European "civil servants" are protected by their legal immunity from legal prosecution of anything done in office.
This legal immunity needs to be revoked as soon as possible and new forms of governance, that reflect the development of consciousness of the European citizens should be introduced. To help this process, self-awareness and self-reflection by the political actors, as advocated by the pope[[3]]url:#_ftn3 , is an essential per-requisite. And we can as well take Francis' list to arrive at the "15 diseases of the Eurocrats":
The disease of feeling 'immortal' or 'essential'
The disease of excessive activity
The diseases of mental and spiritual 'petrification'
The disease of overplanning
The disease of bad coordination
The disease of spiritual Alzheimer's
The disease of rivalry and vainglory
The disease of existential schizophrenia
The disease of gossip and chatter
The disease of deifying the leaders
The disease of indifference to others
The disease of the funeral face
The disease of hoarding
The disease of closed circles
Christel Hahn, Tengen

A warning cry from the European Central Bank
WASHINGTON POST
Euroland
---
On Thursday, the central bank's president, Mario Draghi, took new steps to address those economic woes. He slashed the key interest rate to near 0 percent and announced a program of securities purchases, to begin in October, with the stated goal of expanding the ECB's balance sheet — which shrank over the past two years — and easing credit across Europe. The unstated goal is to weaken the euro on international currency markets so that Europe can sell more exports, especially from struggling nations such as Spain and Italy. Mr. Draghi was reacting to a rash of dire economic data showing that Europe was slipping dangerously close to deflation.
WASHINGTON POST

No quantitative easing now, says ECB's Draghi
THE BRICS POST
Euroland
---
no #QE we are not the #FED
Draghi says the ECB is still considering QE, but in the meantime it will begin a private sector financial asset buying scheme to purchase debt products from banks. "So our proposal strikes the mid-road…. a broad asset purchase program was discussed, and some governors made clear that they would like to do more," he told reporters.
THE BRICS POST

The unintended beneficiary of ECB's policy move
CNBC
Euroland
---
The European Central Bank (ECB) is back in "whatever it takes" mode to stimulate the sputtering economy and Asian markets are set to benefit, say strategists. "The added euro zone liquidity will not find easy outlets in Europe. Bonds are expensive; the German and French 2-year note yields dropped below zero. Some funds will flow into periphery bonds; some into equities and hold their breath," Uwe Parpart, chief strategist at Reorient Group wrote in a note on Friday.
CNBC
.

La monnaie ne suffira pas à sauver l'Europe
LES ECHOS
Euroland
---
Pas d'union monétaire soutenable sans union budgétaire. Sur un continent où grandit la tentation du repli sur soi, cela paraît une gageure. C'est pourtant la condition de la survie de l'euro."
Espérons que les gouvernants de l'Europe sauront entendre les deux messages délivrés hier par Mario Draghi: - La banque centrale va donc créer des centaines de milliards d'euros pour acheter des titres financiers et ainsi tenter de relancer la machine du crédit - Si la politique monétaire ne suffit pas, il faut employer d'autres instruments. Les réformes structurelles...
LES ECHOS

BCE: Mario Draghi va-t-il faire tourner la planche à billets?
L'EXPRESS
Euroland
---
Non, pas comme ont l'entend aux USA...
... la BCE y réfléchira à deux fois avant de faire chauffer la planche à billets. D'abord, parce que ce n'est pas l'argent qui manque. "Il y a trop d'argent dans le monde", confie à L'Expansion Daniel Gérino, président de Carlton Sélection. Le loyer de l'argent est au plus bas sur tous les marchés financiers. Au point que l'Allemagne et la France empruntent à taux négatif, signalent Les Echos. L'argent, devenu gratuit, "inonde les marchés", s'alarme le quotidien économique. Ensuite, elle doit être patiente. Il faut de 12 à 18 mois pour que des mesures de politique monétaire fassent sentir leurs effets, rappellent les économistes.
L'EXPRESS

ECB Cuts Rates, Unveils Plans to Unleash QE Program
FOX NEWS
Euroland
---
The European Central Bank cut interest rates to new record lows on Thursday, unexpectedly lowering borrowing costs to try to lift inflation from rock-bottom levels and support the stagnating euro zone economy. The ECB cut its main refinancing rate to 0.05 percent from 0.15 percent. ECB President Mario Draghi had said after the ECB's last rate cut in June that "for all the practical purposes, we have reached the lower bound".
FOX NEWS

Un sommet pour la zone euro, … il est temps !
DEPUTES SOCIALISTES PE
Euroland
---
a bonne nouvelle de ce Conseil européen, c'est l'accord des chefs d'Etat et de Gouvernement sur l'organisation d'un sommet dédié à la situation économique de la zone euro, même s'il eut été préférable de l'organiser en parallèle de celui dédié à l'emploi des jeunes. A l'heure où la déflation menace, cette ouverture, voulue par le président de la République française, François Hollande, doit être pleinement exploitée.
DEPUTES SOCIALISTES PE

Les perspectives d'euroBRICS et la guerre en Ukraine
MEDIAPART
Euroland
---
Et si l'Europe se réorganisait pour faire face à la crise... L'Eurogroupe pourrait profiter de la force potentielle énorme qui lui donne l'euro pour jouer jeu égal avec les Etats-Unis. Il utiliserait l'euro comme l'Amérique le fait du dollar, de même que le fait la Russie avec le rouble et la Chine avec le yuan. ...
Ceci supposerait en préalable que l'Eurogroupe s'organise sur un mode un peu plus fédéral, qui supposerait certes des changements institutionnels importants, mais qui pourrait être négocié dans le cadre de coopérations renforcées au sein de l'Union. L'Eurogroupe devrait à cette fin installer en son sein l'équivalent d'un parlement et un gouvernement commun en charge des affaires elles-mêmes communes, ainsi qu'une administration financière et économique commune, définissant des réglementations douanières et fiscales communes s'appliquant dans le domaine des affaires communes. Dans ce cadre, la Banque centrale européenne (BCE) serait l'un des instruments que l'Eurogroupe utiliserait pour mettre en oeuvre des politique économique et diplomatiques communes. Tout ceci ne serait rien d'autre, notons-le, que ce mythique gouvernement économique et social de la zone euro, depuis longtemps demandé par de nombreux responsables politiques européens, et qui n'a jamais vu le jour face aux blocages américains et à la complicité des institutions et des gouvernements actuels de l'Europe. S'y ajouterait seulement un minimum de démocratie représentative équilibrant le pouvoir du conseil des chefs d'Etat de l'Eurogroupe, en charge des politiques communes."
MEDIAPART

Staat erzielt Milliarden-Überschuss
FAZ
Euroland
---
"Die Länder meldeten hingegen ein Minus von 0,2 Milliarden Euro, nachdem ihnen vor einem Jahr noch ein Überschuss von 1,3 Milliarden Euro gelungen war. Der Überschuss der Gemeinden belief sich auf 5,3 Milliarden Euro und fiel damit im Vorjahresvergleich um knapp eine Milliarde Euro niedriger aus. Die Sozialversicherung lag mit 7,1 (Vorjahreszeitrum 3,9) Milliarden Euro im positiven Bereich."
FAZ
---
---
---
Stay tuned, subscribe to our weekly newsletter / Restez informés, abonnez vous à notre newsletter hebdomadaire. Click here:

---
---
---
Newropeans
---
---
The links to the articles and material don't give right for reposting, republishing their content. Please refer to the copyright of each author that applied to these materials and to the sources. Except where otherwise noted, content on this site is licensed under a Creative Commons
Licence Creative Commons Attribution - No Commercial use 4.0 International
.