Ein Gesicht macht noch keine Demokratie
theeuropean
EP2014
---
aber eine trans-Europäische Partei mit ein trans-Europäisches Programm, würde es!
Die Europawahl im Mai dieses Jahres ist die achte Direktwahl des Europäischen Parlaments, aber sie unterscheidet sich durch eine wichtige Neuerung von früheren Wahlen: Zum ersten Mal treten die wichtigsten Parteien auf europäischer Ebene mit Spitzenkandidaten an, die ausdrücklich als Aspiranten für das – nach der Wahl neu zu besetzende – Amt des Präsidenten der EU-Kommission präsentiert werden.
http://de.theeuropean.eu/achim-hurrelmann/7793-eu-wahl-2014-schritt-zur-demokratisierung-der-eu
Et ce n'est pas Marine qui le dit... voici le dix signataires: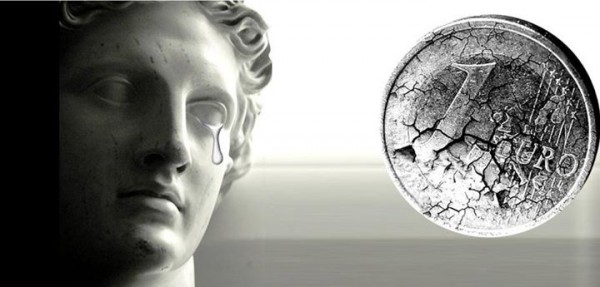 1. EPAM (Front unitaire populaire) – Grèce.
2.- Union Populaire Républicaine (UPR) – France.
3.- Per Il Bene Comune (Pour le bien commun) – Italie.
4.- Asociación Democracia Real Ya (Association démocratie réelle maintenant) – Espagne.
5.- Campaign for an Independent Britain (Campagne pour une Grande-Bretagne indépendante) – Grande-Bretagne.
6.- Alza Il Pugno /Eurotruffa (Soulevez votre poing/ Eurotruffa) – Italie.
7.- Economia Per I Cittadini (EPIC – L'économie pour les citoyens) – Italie.
8.- National Platform (Plateforme nationale) – Irlande.
9.- Mouvement Politique d'Emancipation Populaire (MPEP) – France
10.- IPU (Parti de l'indépendance) – Finlande.
http://blogs.mediapart.fr/blog/francois-asselineau-upr/031213/historique-le-communique-de-presse-commun-final-de-la-reunion-dathenes

The Europe we want (Manifesto)
neurope
EP2014
---
Renégocier le mémorandum grec? Pas sans un pacte pour les Eurocitoyens!(14/06/2012)
http://www.newropeans-magazine.org/content/view/13326/309/lang,english/
Syriza is not for exit from the Euro, but for a renegotiation of the memorandum. Which should be considered but not without a Eurocitizens pact @newropeans_eu
We want the democratic and progressive reorientation of the European Union. Ending neoliberalism, austerity and the so-called European societies of two-thirds, where 1/3 of society behaves as if there were no economic crisis and 2/3 suffer every day, more and more. The European Left has the political vision and courage to build a wider social consensus on the programmatic goal to reconstruct Europe on a democratic, social and ecological basis.
http://www.neurope.eu/article/europe-we-want
Renégocier le mémorandum grec? Pas sans un pacte pour les Eurocitoyens!(14/06/2012)
http://www.newropeans-magazine.org/content/view/13326/309/lang,english/
pour ne pas laisser l'UE entre l'outil "Europe" les mains de tels casseurs travaillons ensemble à l'euro-réforme. Rendez-vous le 25 janvier à Paris avec @newropeans_eu https://www.facebook.com/events/1403987539844503/
Je pense que l'Union européenne est comme l'Union soviétique. Elle n'est pas réformable, car elle s'appuie sur un vice originel qui est l'absence, la disparition des souverainetés des différentes nations européennes. Je pense qu'on ne peut pas construire un empire en retirant aux peuples leur souveraineté, car, alors, on leur retire le processus démocratique. Or, moi, je crois en la démocratie...
... C'est ainsi que j'ai résumé à quatre grandes réformes nécessaires la réforme de l'Union européenne :
- redonner à chacun des peuples sa souveraineté législative, c'est-à-dire que les lois nationales soient supérieures en autorité aux directives européennes ;
- redonner aux peuples la liberté économique, la possibilité de mettre en place un patriotisme économique, de mettre en place des protections économiques aux frontières ;
- retrouver la souveraineté territoriale, c'est-à-dire la maîtrise absolue de nos frontières nationales ;
- retrouver notre liberté monétaire, c'est-à-dire le passage aux monnaies nationales.
Or, comme je suis absolument convaincue que l'Union européenne n'acceptera pas ces différentes réformes, je considère donc qu'elle n'est pas réformable et qu'il faut donc la laisser s'effondrer sur elle-même pour pouvoir reconstruire la grande Europe des nations et des coopérations que j'appelle de mes vœux. »
http://french.ruvr.ru/2014_01_14/Marine-Le-Pen-L-Union-europeenne-a-demontre-son-incapacite-2889/
Turning right @TheEconomist

LA COMMISSION EUROPÉENNE ET SON « NOUVEAU RÉCIT » POUR L'EUROPE
cafebabel
EP2014
---
l'une des premières trouvailles de ces colloques est l'importance des différentes histoires nationales [sic Morten Lokkegaard] l'école américaniste a lavé le cerveau de nos intellectuels européens...
A l'approche des élections européennes, il faut bien essayer de réconcilier les Européens avec les institutions...
C'est un véritable objet conceptuel non identifié que la Commission a mis en chantier, en avril dernier. Nommé « nouveau récit pour l'Europe » (« New narrative for Europe »), ce projet constitue une tentative supplémentaire de combler le fossé entre les citoyens et l'Union européenne. « L'Union européenne a créé un récit sur la guerre et la paix, explique Morten Lokegaard, le député européen à l'origine du projet. Mais, pour beaucoup de gens de moins de 40 ans, cela reste très abstrait. Il faut donc rechercher des valeurs communes et une identité commune. »
http://www.cafebabel.fr/article/la-commission-europeenne-et-son-nouveau-recit-pour-leurope.html

Crises mount for Germany's euroskeptical AfD
dw.de
EP2014
---
sympathies with right-wing extremism, and numerous internal disagreements, the euro - the party's main object of contempt - has proven robust...
Germany's AfD party quickly managed to accomplish much as it secured 4.7 percent of the vote in its first electoral campaign, coming in just shy of the 5 percent threshold. But is it now about to do itself away?
http://www.dw.de/crises-mount-for-germanys-euroskeptical-afd/a-17342637
---
---
---
Stay tuned, subscribe to our weekly newsletter / Restez informés, abonnez vous à notre newsletter hebdomadaire. Click here:

---
---
---
Newropeans
---
---
The links to the articles and material don't give right for reposting, republishing their content. Please refer to the copyright of each author that applied to these materials and to the sources. Except where otherwise noted, content on this site is licensed under a Creative Commons
Licence Creative Commons Attribution - No Commercial use 4.0 International
.