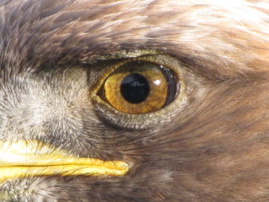 19/11 - Ein hochrangiger US-Handelsexperte sagte SPIEGEL ONLINE: "Nach dem neuen TTIP-Zeitplan soll bis Ende 2015 ein Verhandlungsergebnis vorliegen
. Dies heißt aber effektiv, dass der US-Kongress auf keinen Fall im Wahljahr 2016 darüber abstimmen wird. Die Verhandlungen gehen so langsam voran, dass das Abkommen in Barack Obamas Amtszeit so gut wie sicher nicht mehr umgesetzt werden wird. Mit ihm als Präsident wird das nichts mehr."
"
A US expert explained to the Spiegel, that the TTIP negociations should see an end at the end 2015. But it means that the Congress will in no case vote on it during 2016. The negociations are taking so long time that TTIP will not be adopted during Obama presidency ...
"
http://www.spiegel.de/wirtschaft/soziales/freihandelsabkommen-ttip-unter-barack-obama-keine-einigung-mehr-a-1003716.html
On one point Spiegel is right:
21/11 -
EU and US should agree on TTIP by end of 2015
, just in time for the US presidential elections... Then the complicated talks might fall victim to the campaign ahead of the presidential election in the United States said Czech Industry and Trade Minister Jan Mládek, on what EU ministers in charge of international trade agreed during their meeting in Brussels (21/11)
http://www.praguepost.com/world-news/42804-mladek-ttip-could-become-us-election-football
It will be effectively the first task of our new EU ambassador to the USA, guess who? David O'Sullivan!
21/11 -
TTIP TALKS 'GOING FINE'
— The European Union's new ambassador to the United States, David O'Sullivan, is a former trade negotiator so it may not be surprising he takes the long view of trade talks. If the 16-month-old negotiations on the Transatlantic Trade and Investment Partnership seem to some like they're "foundering," consider how long some other EU free trade deals took, he said.
http://www.politico.com/morningtrade/1114/morningtrade16204.html
18/11 -
New European Union Ambassador David O'Sullivan Presents His Credentials
In his Presentation of Credentials Letter to President Obama, Ambassador O'Sullivan wrote that "in these testing times, the transatlantic relationship remains a solid bedrock." He noted the strong EU-US cooperation on a host of pressing issues, includingUkraine and the Iran nuclear negotiations. Referring to the planned Transatlantic Trade and Investment Partnership (TTIP), Ambassador O'Sullivan called it a "once in a generation opportunity to strengthen the greatest economic corridor in the world and give a significant boost to global trade."
http://www.prnewswire.com/news-releases/new-european-union-ambassador-david-osullivan-presents-his-credentials-283093821.html
En 2004 David O'Sullivan avait déjà tenté d'obtenir le poste d'ambassadeur de l'UE à Washington... Voici ce que
Franck Biancheri
écrivait à ce propos:
Le prochain Ambassadeur de l'UE à Washington doit être un politique, pas un Eurocrate !
Le premier "candidat" (bien qu'il n'y ait pas de candidature officielle pour ce type de poste) est John Bruton, ancien Premier ministre irlandais, un homme politique de talent très respecté qui a récemment pris une part active à l'élaboration de la future Constitution européenne (il était membre du Praesidium de la Convention cha
rgée de préparer la Constitution). Il a également joué un rôle central dans le projet de l'Euro en tant que Président de l'UE en 1996. L'autre est David O'Sullivan, actuel Secrétaire général de la Commission européenne, Eurocrate de carrière (25 ans au sein de la Commission européenne), inconnu des européens, il est le premier bureaucrate de la Commission depuis 2000 (CV en ligne introuvable sur Europa, site officiel de l'UE). Lequel des deux à votre avis est-il le plus à même de toucher le public américain, de donner une image vivante de l'UE aux Etats-Unis et de montrer que les bureaucrates ont cessé d'être tout au sein du système politique de l'UE ? Mais bien entendu, le processus de nomination d'un diplomate à Washington est (comme toute chose dans l'administration de l'UE) très obscur. Même si certains bureaucrates de Washington pourraient préférer un visage bureaucratique "amical", je suis convaincu que les citoyens américains préfèreront de loin un visage humain et politique de l'Europe.
http://www.newropeans-magazine.org/content/view/893/309

-> Aujourd'hui c'est chose faite, O'Sullivan, après 35 ans de services obscurs au sein de la Commission européenne a enfin obtenu ce poste... soit la nouvelle CE JUncker envoie son plus mauvais pion pour se débarrasser et de lui et des Etats-Unis, soit c'est un pas de plus de l'asservissement de l'UE vis à vis des USA...
David O'Sullivan has very good acquaintances with the Republicans (Bush) and with the Democrats (Obama), so nothing new in the landscape for USA:
10/11 -
Election Results Indicate Huge Mandate for New Trade Pacts
Apparently that is how the DC-insider crowd saw the elections last week. The elite media were filled with
news
and
opinion
pieces on how the election opened the door for the approval of the Trans-Pacific Partnership (TPP) and the Trans-Atlantic Trade and Investment Pact (TTIP). According to the purveyors of elite opinion, this is one of the key areas on which the Republicans in Congress and President Obama can agree.
http://www.huffingtonpost.com/dean-baker/election-results-indicate_b_6136660.html
10/11 -
Post-election, we need a different foreign policy
Reinvigorate international economic policy. Economics topped the issues in the midterm elections; so too should international economics be central to a global foreign policy strategy. This means moving quickly on the Trans-Pacific Partnership (TPP) and the Transatlantic Trade and Investment Partnership (TTIP) and ensuring they actually advance free markets and liberalize trade. It means approving the Keystone XL pipeline and promoting a North America-wide energy initiative that would improve diplomatic relations while taking full advantage of the shale revolution and Mexico's energy sector liberalization. It means also easing restrictions on petroleum and natural gas exports.
http://www.washingtontimes.com/news/2014/nov/10/kim-holmes-post-election-we-need-a-different-forei/#ixzz3Jtrw2sL9
YET! A must read paper
:
The Trans-Atlantic Trade and Investment Partnership: European Disintegration, Unemployment and Instability
"any gains in Trans-Atlantic trade would happen at the expense of intra-EU trade reversing the process of European economic integration. ... Furthermore, recent literature has pointed out several problems in the most influential assessment of the TTIP's effects. Projections by different institutions have been shown to rely on the same Computable General Equilibrium model that has proven inadequate as a tool for trade policy analysis. In this paper we assess the effects of TTIP using the United Nations Global Policy Model, which incorporates more sensible assumptions on macroeconomic adjustment, employment dynamics, and global trade. We project that TTIP will lead to a contraction of GDP, personal incomes and employment. We also project an increase in financial instability and a continuing downward trend in the labor share of GDP."
http://ase.tufts.edu/gdae/Pubs/wp/14-03CapaldoTTIP.pdf
Commentary by Thilo Bode: TTIP is not about blinkers
TTIP critics are often referred to as "opponents of free trade". But that is simply inaccurate. Free trade is central to a well-functioning global economy. There are no objections to fair free trade. However, when the argumentation for free trade is misused as a tool for chipping away at civil rights, there will be resistance – and rightly so. A commentary by Thilo Bode.
http://www.foodwatch.org/en/what-we-do/news/commentary-by-thilo-bode-ttip-is-not-about-blinkers/