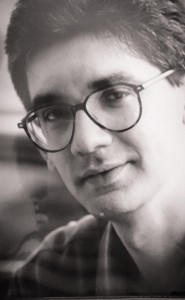 Dear Franck,
It is the third time that October 30 occurs, the day you decided to leave us.
Three years without you.
Yet nobody can accuse us of not having picked up the gauntlet of your succession!
During those four years of illness, you concentrated your activity on writing your publication, the Global Europe Anticipation Bulletin, one of your greatest successes, which provided you with a powerful microphone and a miraculous funding source.
You also focused more on your family members, being aware that you would perhaps not be with them much longer.
At the same time, you were still building the bricks of the edifice you were going to offer us : Anticipolis, FEFAP, IRPA, the Euro-BRICS project, the political anticipation training ... a wide range of projects / organizations that you had started / created with us during those four years of illness.
You had a wish, and you expressed it clearly, implying that there had to be an after-you era, and that wish of yours we heard very well and we even put on your giant boots (we - your family, your close friends, your most loyal road companions), together in order to be stronger, in order to stay closer to your ideas, your vision, your values.
We therefore created an Association for your friends (
AAFB
), collectively responsible to share, bring forward and protect your life work.
For three years now, there is one word characterizing all our work: loyalty.
But loyalty also requires vigilance: not to betray your vision, your mind, your principles, your feelings, or your friends ... we must consequently talk to each other and question ourselves on a regular basis.
One of the permanent challenges we must face is to make sure we do not lose track of your vision ... and go back to the essence of your ideas: a democratic Europe, vector of peace on its territory and around it, a Europe open to the world, in line with all the developments, strong in its values, positively influential on the international stage, respectful of the diversity which its integration project set at the very heart of its identity, independent by its balanced relations within the world ...
We must not lose track of your action principles: independence, lack of compromise, integrity, independence again ... so expensively paid by you, which we already knew and which we currently experience ...
While wearing your boots and being even closer to you, we feel proud and happy to defend this independence, your own independence, your freedom of thinking, of acting, of focusing, whatever the costs ... proud and happy to face attempts of recovery and diversion of your image, of your name and of your projects getting crystallized, due to their three year success, around us nowadays.
Thus, the more we move on, the more we become you ... for better or for worse, for the beauty of the aims and the obstacles on the road that leads to them. As a fact, if we were not to meet those challenges after three years of hard work, it would have definitely meant that we failed to be your worthy successors.
Franck, thank you for all you gave us. Deserving the responsibility of your legacy helps us grow each day.
With all our love, our friendship and respect,
Your loyal friends
__________________________________________________________________________
To follow us:
www.newropeans-magazine.info
www.newropeansclub.eu