Chapter One: The Automatic Translations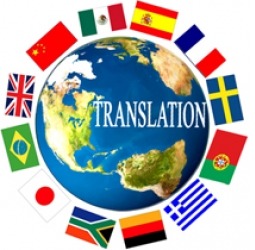 According to statistics, around 25% internet users worldwide are native English speakers. Still, the number of English written web pages is around 60%. Obviously, the language is very important, whether it is about online pages or not. Each message is better received in a language one knows quite well. (Dream)
It depends on whether the translation is done properly, because the meaning of the originally transmitted information is essential: the etymology, the syntax, the lexicology, the semantics all count ultimately to fully convey a thought, a poem, a sentence, a doubt, a question, a look ... (Dream & Nightmare)
Speed and promptness should never affect the content of the translation, even if Mr. Google and Mrs. Linguee have kindly provided us with very fine interpretation tools which are at times totally surprising. They can encourage us to adopt them to the point that one day, our mind wandering elsewhere, we just let:
the fair-hair clown make the fair fair
-
the single currency get interest
..
in marring the dollar
-
the human race start racing with.. technology
(Dream & Nightmare)
Linguistic diversity is certainly important, yet every language has its own beauty that translation can rarely develop, whether it be automatic or not. We're all increasingly aware of that. Otherwise we would stop learning foreign languages, and that would be a shame. Good old Shakespeare, who saw it coming, turns every day in his grave because of Mr. Google Translate, and those who have tried to translate Shakespeare, know pretty well what I mean ;-) (Dream & Nightmare)
Fortunately the online translation is not as sharp as that, at least for the moment, because it seems that a lifetime is not enough to read everything written in one second on the worldwide internet. If, one day, we were to have everything translated, who will have time to benefit the most from it? Science, maybe… and that`s a pretty fair start. (Dream)
I remember a documentary on the
Discovery Channel
presenting the story of a factory of 10,000 Chinese employees who were all replaced by robots. These robots were monitored by five employees, the latter soon to be replaced by new robots ... While seeking perfection, humans manage to unconsciously remove themselves, and it`s a price, alas, too costly .. (Dream & Nightmare) Let`s imagine the moment when everything will be automatically translated into any possible language, and perfectly! Languages will no longer be communication barriers to and from every corner of the world, thanks to advanced technology. All that will remain is to implement the sensitive side of the robot, and that will be the end of the humans, no longer needed on this planet from that day on. (Dream & Nightmare)
Technological nightmare challenge via one imaginary exercise
:
Try to find five possible jobs that humans only will be able to do after, let`s say, 2030! Be careful, if you want to check the parents (brave job) don`t even bother... the father`s already out; the mother, definitely working on it ;)
Technological dream challenge via one imaginary exercise:
The year is 2030, you are invited to a Moscow conference numbering 20 participants, all of them speaking their own language. You have found a great translator who, unfortunately, sends you a last minute phone message, "will be there in 30 min. Traffic". You know that Moscow is a little bit larger than Paris, causing you to feel panic arising.
- Speech No 1 – ø understanding
- Speech No 2 – ø understanding
- Speech No 3 – ø understanding
- Speech No 4 – the person next to you plugs in the
PerfectBabel
for you, too, a software #1 in the world for simultaneous translation which has just seen the daylight, including voice intonations. You do not lose sight of your interlocutor`s gestures, and there you feel
the absolute dream!
The moral: One can enjoy the absolute dreams only after having experienced the worst nightmares.
In conclusion, a high tech evolution, or should I say revolution, of any sort, is clear evidence of the human beings` desire to excel in their work, and to show the others the fruit of the research without good communication, the language being the major vector? And since we can not all walk arm-in-arm with a good-looking personal translator in the streets of Shanghai (well, sorry guys...), thank you, Mr. Google Translate, in advance for your generous support. The automatic translation can therefore be extremely helpful; we only need to pay attention to its actual traps.
Georgeta Grama
Cluj-Napoca (Romania)
The paper is translated in FR and DE, please download here:

Geta-traductions FR-DE-EN.pdf
(124.57 Ko)